I think we found the promised land…and it's in Los Osos, CA.
Well, if it's not the promised land then it's certainly up there. The place is called Montana de Oro and it is Disneyland for the outdoor lover and beautiful scenery seeker!! There are numerous (as in a LOT) trails you can jump on and walk, run, or bike (even a handful that you can take your horse on) your heart out.
While many trails lead you toward the coast, some of the trails are on the east side of the road which take you up in elevation through wilderness to amazing viewpoints of the ocean, although we did not do one of these this time, we will absolutely go back.
Where To Go in Montana de Oro?
Our first stop was at a dune trail which took you out to the dunes south of Morro Bay, we didn't hang out there because we were looking for tide pools. The second stop was breathtaking; beauty smacked us in our face and we lived to tell about it! This little beach spot had unique rock formations and really cool small rocks all over the beach. Words can't really describe the scene!
The final stop a little further down the road was a hike called "Bluff Trail", and I literally do not know how to describe it. The trail is a loop, you go in at one spot on the road and it drops you out at another part of the road 2.1 miles later, but it takes you by some of the most obscenely gorgeous California coast line we have seen.
The craziest part was that you could walk right up to the bluff edges before it dropped 7 or so stories…just a guess on height, could have been more. It was simply majestic up there; we actually ended up eating lunch right near one of the bluffs (and unlike some morons we took all of our trash with us when we left).
This really is a must see place here on the Central Coast…this trail was not very difficult and was used by walkers, runners, and people on mountain bikes.
Costs: gas driving there, bread and lunchmeat for sandwiches. There were no entrance fees or any other charges. Pretty good deal for an infinity of beautiful scenery!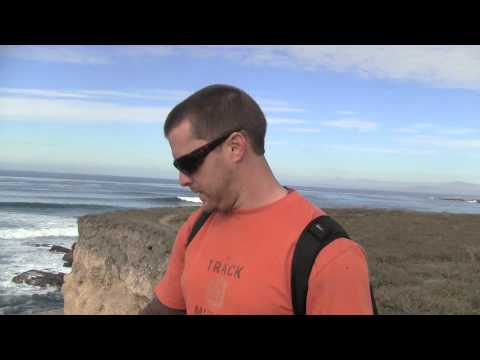 Hey, like this post? Why not share it!?
Tweet