As we were scoping out the Garagiste Festival the other weekend, we ran into Janell Dusi of J. Dusi Wines. We chatted with her about the festival as well as an interesting thing we noticed…she had a white wine that she was pouring (a Pinot Gris) and that's the first white she has made.
What's J. Dusi Wine all About?
Janell Dusi comes from a family that has strong roots in the wine business in the Paso Robles area. They're known for producing excellent Zinfandel grapes and until recently, have been mainly focused on growing. Enter Janell…taking the skills taught by her Grandfather, Dante Dusi, and using the creative gene, she produces incredible wines. She focuses on handmade, handcrafted wines that scream quality and also show off the old vine fruit that her family has been known for!
 Why Paso Garagiste?
This first-year festival called the "Garagiste" is the perfect venue for a winemaker like J. Dusi. This festival showcases small production winemakers that either don't have tasting rooms, aren't overly distributed, or just like to keep things small! Janell tells us why she's excited to be at the Garagiste Festival, and what she's up to in the cellar these days…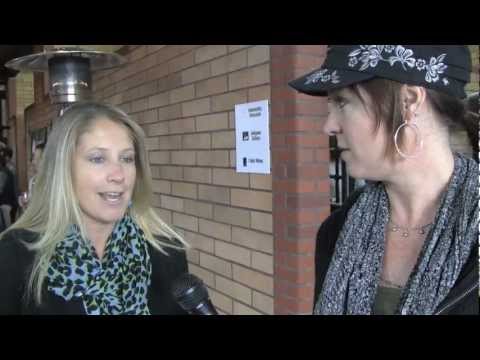 Hey, like this post? Why not share it!?
Tweet