We've been wanting to visit Alta Colina's tasting room in Paso Robles for quite a while now and we finally made it out there!  There's been a lot of talk on the street about how great Alta Colina's wines are, and since we're drinking wine for the people, we felt that we needed to do our own research.  The business is owned and operated by Bob Tillman and his daughter, Maggie.  They have a little tasting room (dubbed the tasting closet by Maggie) that's perched up behind the Villacana Winery tasting room, just West of town.  The two wineries share a winemaking facility and storage there on the premises.
So, now on to the wines…the important stuff, right?  Alta Colina specializes in Rhone wines, which we happen to really dig.  We tasted through the list with Maggie, and let me be the first to say…it was all tasty!  We started with their Rhone white blend, with all the right players, Roussanne, Marsanne, Grenache Blanc, and Viognier.  It was a great white to sip on a hot day, but complex enough to hold up with some rich food.  Next, on to their first crack at a Syrah Grenache Rose.  For their first bottling of a Rose, this was the perfect summer wine, light but fruity, and definitely not too sweet.  Then, into their GSM (Grenache Syrah Mourvedre) red blend that was incredible!  Rich and deep, with just enough funk to remind you that it's a Rhone!  The 2007 Syrah was the first bottling from their Syrah vines and while you could taste a little bit of the green-ness, it was still really nice.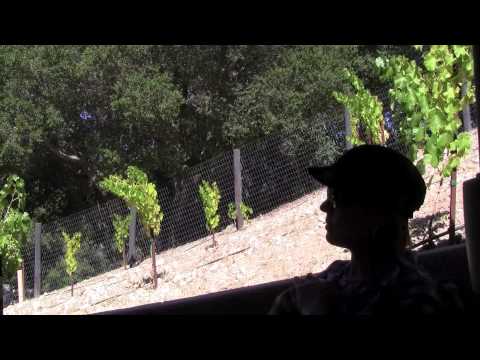 Related articles
Hey, like this post? Why not share it!?
Tweet