We stopped in at Ortman Family Vineyard's Tasting Room in downtown Paso Robles to get some tastes of their delectable wines and chat with our good friend, Hollie.  We also wanted to talk to Ortman about the Second Annual #CabernetDay, seeing as how they make some damn good Cabernet Sauvignon.
First, about Ortman…you've heard us talk about them here before and there's a reason that we love to go back in whenever we get a chance; the people are awesome, the tasting room is cool, and the wines are great!  It's one of those trifecta places that we like to tell you about.  The line up of wines is always interesting, ranging from Rose to Chardonnay to Pinot Noir and even Sangiovese.  There's a rich family history at Ortman, starting with Chuck Ortman, aka "Mr. Chardonnay" and continuing with his son, Matt Ortman who's creating quite a wine legacy in his own right!
Now, on to #CabernetDay…to give you a quick rundown on what this means, it's a Social Media virtual gathering all about Cabernet Sauvignon, originated by acclaimed Social Media personality, Rick Bakas.  By using the "hash tag" #CabernetDay on Twitter, you can Tweet about the Cab that you're enjoying and join in a conversation with thousands of people sipping on Cab all over the world!  The big day is September 1st, so get your bottles lined up and your friends ready to taste, chat, and enjoy in the wonder that is Cabernet Sauvignon!  Ortman will be there with us on September 1st, along with many other Paso Robles Cabs and we promise you'll learn, sip, enjoy, and share your Cabs with other wine lovers from places like Napa, New York, Australia, New Zealand, and beyond!
Stay tuned for more juicy details about where we'll be celebrating #CabernetDay…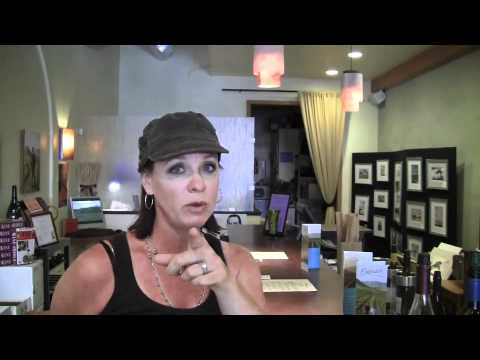 Sippin Downtown at Ortman (hootnannieblog.com)
Hey, like this post? Why not share it!?
Tweet