Have you heard of Daou Vineyards?  Yeah, we have too…and nothing but great things!  We made it out there, and by out there, we mean out Adelaida Road, not too far from downtown but situated at the highest point of any winery in Paso Robles!  This means that there's absolutely BEAUTIFUL views in pretty much every direction across the lovely hills and vineyards.
So, Daou is in the midst of building their winemaking and tasting room facility up on this hill and it should be open for your drinking and viewing pleasure in October of 2011.  It's looking like it's going to be pretty damn awesome, and we plan to head up there to partake.  Hey, that's just what we do!
Now, don't get all worried that we haven't told you all there is to know about Daou just yet, there's much more to come about this incredible place, and we'll have more information coming soon!  While there, we tasted through their incredible list of handcrafted wines with owner and winemaker, Daniel Daou.  He told us all about how he carefully handcrafts the wines, and we'll share that with you very soon, but for now we wanted to leave you with this: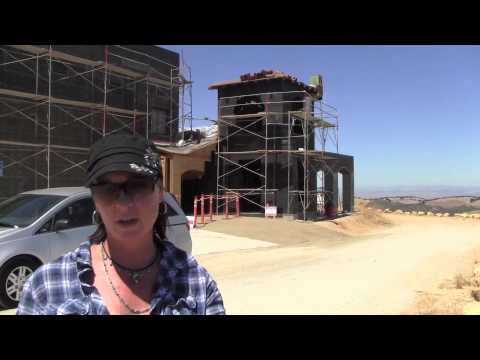 Related articles
Hey, like this post? Why not share it!?
Tweet