So, picture this:  an open tasting room located in the perfect beach location…on the main drag of Avila Beach!  Wood Winery's tasting room is the perfect spot to sip and gaze out at the waves of the Pacific.  If you can drag your gaze away from the beautiful ocean views, you'll find a ton of cool items to browse through in their shop.  Jewelry, art, wine accessories, and funky trinkets make the vibe all the better.
The wine?  You ask?  Yeah, it's good!  They've got a couple of tasting options; the mainstream wines and the reserve tasting.  Both were good to capture almost any palate's likings.  From a refreshing Viognier, to spicy Syrahs, a tasty Pinot Noir, and rich Cabernet Sauvignons, they're doing something right!  Pick your favorite wine, grab a glass and head out to the patio to enjoy the ocean breezes, the sound of crashing waves and incredible people watching.  That's right, where there's a beach, there's some unique people to watch meandering the streets!  If you head out on a Friday evening you can catch the Fish and Farmer's Market (more good people watching).
So, grab your beach gear, escape the Summer heat and get your Wood Winery on!  Cheers!!!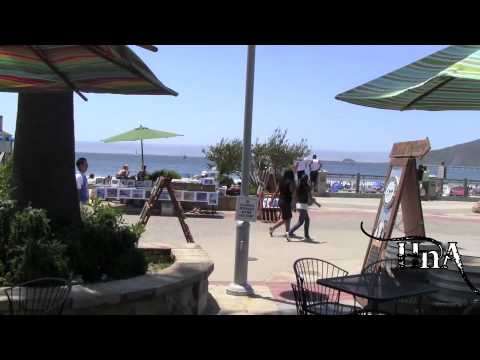 Related articles
Hey, like this post? Why not share it!?
Tweet