We've shown you Stax Wine Bar in Morro Bay before….well, we showed you the outside of the joint, but this time it's from the INSIDE!!!  Now, what's special about this place is that it's just cool.  That means that they have all the pieces in place, from wine tasting to bottles for sale to incredible food!  Oh yeah, and they're located right downtown in Morro Bay so you can get off the tourist-filled streets, order a glass of wine and watch the world go by!
Not sure if you knew this, but we really like to do some people-watching…well, Stax is conveniently located at one of the busiest and most confusing intersections in Morro Bay.  What this means is that while you're sampling fine wine and dabbling in some tasty appetizers, you can point and laugh at all the cars bobbing and weaving their way through the intersection, avoiding all the pedestrians while they try to look at the scenery.  It's truly a relaxing and redeeming experience.
Now, to the nitty gritty; Stax features a lot of Central Coast wines, with some not-so-local stuff mixed in to give you a well-rounded tasting experience.  They have a great vibe in their shop with a wine bar overlooking the 3 PG&E stacks, with lots of bar tables and lounge seating.  You can sit and relax or you can wander and shop for wine and gifts.
If you're not so into dodging tourists on the streets of Morro Bay and weaving your way through the trinket shops, you just might be happy hanging out in Stax with a glass of greatness!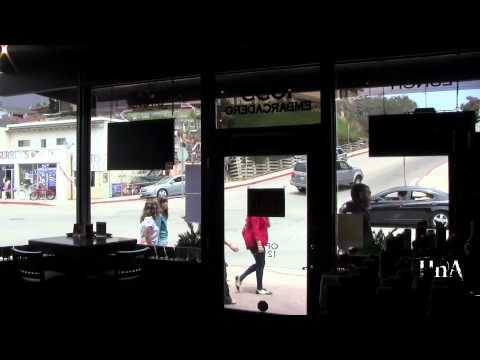 Related articles
Hey, like this post? Why not share it!?
Tweet