Another stop on our Los Olivos wine tasting adventure was Carhartt Vineyards Tasting Room. This rustic, and incredibly small shack is such a cool spot…Brooke and Mike Carhartt refer to it as the smallest tasting room in the world, and it quite possibly could be at 99 square feet!! Out the back door of the "love shack" is a patio which allows for more wine tasting space, or the perfect spot to grab a glass and hang out.
We found that winemakers and owners, Brooke and Mike know exactly what they're doing. The wines were quite nice, ranging from a Sauv Blanc and Rose to a Sangiovese, a Merlot, and a Syrah. We both really enjoyed the wines and the price points were great…well done!!
If you want a vibe of the joint, watch our video, then go to their website and click on the Tasting Room tab to watch the video they have…the music really gives you more of the "Carhartt vibe".
In a nutshell, we had a great time and truly enjoyed chatting with Brooke and Mike, they are the kind of people that some would describe as "salt of the Earth"…and you sense that immediately when you walk through the door of the biggest little tasting room in the world.
Check them out…and remember, life is short, be sure to enjoy a glass of wine with someone you care about today!!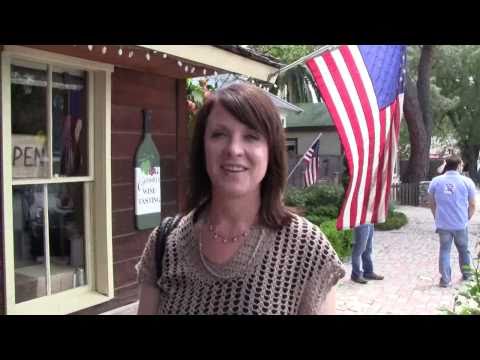 Hey, like this post? Why not share it!?
Tweet