Fratelli Perata was a great little stop with a very quaint, cozy tasting room that can easily get overcrowded because it's small. The wines though, are anything but small, we enjoyed tasting through their list while talking to the ladies about the family history…and wow, what a rich family history.
As you taste through the list, you'll get to try things like Sangiovese, Charbono, Bel Bruzzo (Montepulciano), Cabernet Franc, Cabernet Sauvignon, and Merlot. The wines are big, bright, and delicious…and definitely unique.
When you step into the tasting room, you just might feel like you've stepped into an Italian countryside Villa (not that we've been in one, but we can dream, right?).  This is inspired partly by the people and their stories, and partly by the gorgeous mural covering the entire wall…it shows the family property in Italy, drafted from actual photographs.  It also depicts the actual family members, past and present! You can see it in the video…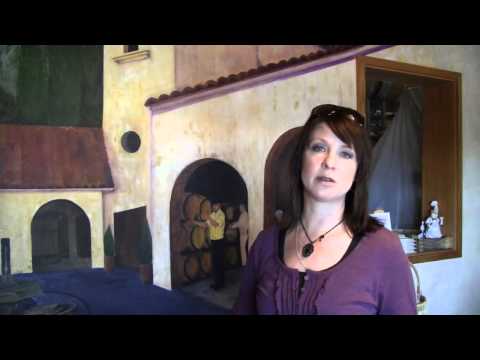 Hey, like this post? Why not share it!?
Tweet