Edward Sellers Tasting Room had an open house recently; we'd like to think it was for us, but who really knows?  We headed over to sip on their great wines and who did we happen to see there?  None other than our good friend John Carson (famously known as Killer, of KillerEatz!!) who was there preparing some, well…let's see…FREAKIN' OUT OF THIS WORLD pork butt sandwiches.
He took this delicately shredded pork, which had been smoked for 8 hours and put it on a softly toasted bun, then topped with homemade slaw and some spicy-concocted BBQ sauce.  Then he threw in some of his Mustard Zucchini Pickles on the side, which were soooo tasty!  We're tellin' you…this guy knows how to handle a pork butt!
There we were, snacking on that little piece of art while sipping on some of the incredible Edward Sellers wines and listening to live music on their patio.  Not a bad way to spend an afternoon…right?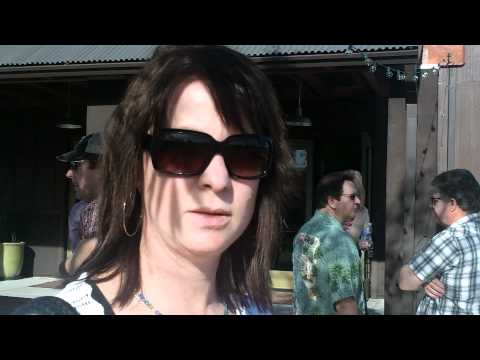 Related articles
Hey, like this post? Why not share it!?
Tweet