While we were out at Clos Solene talking to proprieter and winemaker, Guillaume Fabre, we got to discuss some of the unique wine making techniques that he uses.  He actually does the fermentation stage of his wines in the barrel, fruit and juice together.  He keeps the barrels warm with blankets, and instead of doing punch downs to keep the fruit cap integrated with the juice, he rotates the barrels.  He told us that this gives the wine more structure, more depth, and adds a gentle roundness to the flavor.  He's got the large barrels resting on wheels to make this process easier, but rotating the barrels several times a day is no easy task.
Here he shows us how it's done!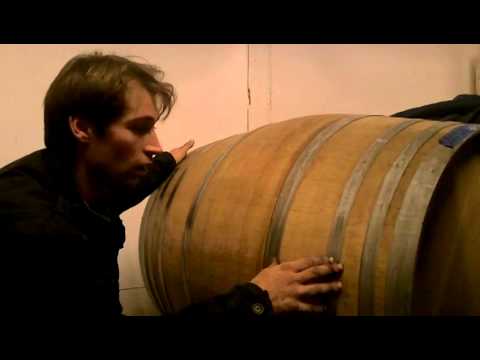 Related articles
Hey, like this post? Why not share it!?
Tweet