We've driven by San Marcos Creek Vineyards a million times, well maybe not quite that many times, but let's just say a LOT.  It's situated right on the 101 Freeway, just north of Paso Robles.  We've always been intrigued by the place, after all it's this group of cute buildings that look very cottage-like and cozy from the outside.  The kind of place where'd you'd imagine somebody baking ginger bread and warming your hands by a fire.  The cool thing is that the tasting room really is cozy and comfortable on the inside.  They even had a fire going, which was really nice on a cold afternoon.
Getting down to the wines, they had several!  Lots of different wines to try; mostly Bordeaux varieties like Cabernet Sauvignon, Cabernet Franc, and Merlot, along with some Syrah and Petite Sirah.  All of their wines are grown there on their Estate, except for the Sauvignon Blanc.  There were some nice blends, but the stand outs were the Cabernet Sauvignon and the Red Table Wine (blend of mostly Nebbiolo and some other stuff) which they call their "Spaghetti Wine".  The price points are very reasonable and if one was so inclined, you could spend some time browsing through all the cool things for sale in the tasting room.  Don't forget to pack a picnic when the weather is nice, you can sit out by the pond on the patio and relax.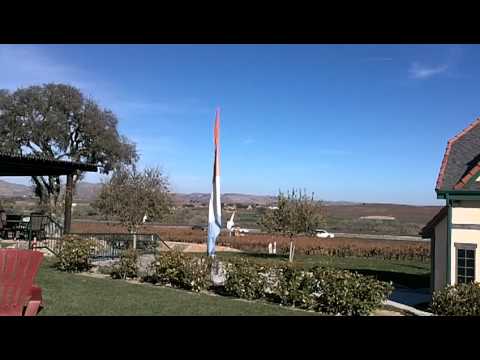 Related articles
Hey, like this post? Why not share it!?
Tweet