Our next stop on the Central Coast Winery Tour was right in our own backyard at Paso Creek with Winemaker Kris Kato and Vineyard Manager Emerson Philpot.  Their 350 acres stretch across the rolling hills of Paso Robles' East Side, where the huge fluxes in weather help create fruit that they turn in to big, bold reds.  Their vineyards of Merlot, Cabernet Sauvignon, Zinfandel and Petite Sirah are planted in the sandy soils that are characteristic of the area.  The diurnal summer temperatures that occur in the East side can fluctuate from over 100 during the heat of the day to the 50′s during the night.  This lets the fruit recover during the cool night and keep their acidity, while warming during the day to ripen and gain sugars.
Paso Creek grows all of their own fruit, which allows them to gain consistency throughout vintages.  The style is bold and intense, which is what many come to expect when drinking Bordeaux and Zinfandel wines.  We got to taste the wines right in the vineyard, going through each of the varietals.  The Merlot had big, bold fruit with a nice balance of oak.  The Cabernet Sauvignon had plenty of tobacco and leather, softened with some berry fruit flavors.  The Zinfandel had some bossy jam and fruit with a little pepper for some sassiness.  The Petite Sirah that they grow is used for blending, with hopes of a single varietal coming soon!
You won't find a tasting room for Paso Creek wines, but you can find their 25,000 cases distributed all over the US in restaurants and wine shops and here:
http://www.pasocreek.com
Kris Kato and Emerson Philpot told us all about their wines, their philosophy, and how they go about producing Paso wines: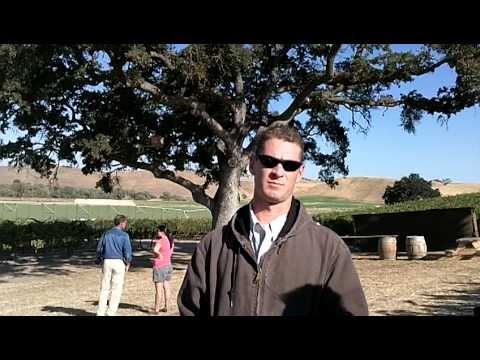 Bonus – AND in case you were wondering what everybody should do right before tasting wine out in a vineyard…you were right!  Have a BB gun target shooting contest: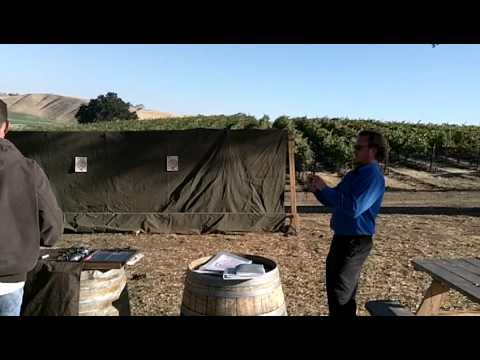 Hey, like this post? Why not share it!?
Tweet