Edward Sellers is one of our all-time favorite wineries…for many reasons!  First of all, the people are great!  From Kendall and Machelle in the tasting room to Ed and Dani, the owners, this place is all about a great experience.  They've got delicious wines, mostly Rhones and superior customer service to go right along with the wines.  They've just opened their new tasting room on their property, just West from the 101 on 46.  It's a beautiful site with awesome views of the rolling vineyards and majestic oak trees.  They used to pour their wines at a tasting room downtown and have been dreaming of building and opening a tasting room right in their vines, and now they have it!  This is the epitome of a boutique winery that specializes in low production high-end wines.  They make about 5,000 cases a year of both white and red, some creative and unique blends as well as several single varietal wines.  This is one of those must-see places, so grab a picnic and head out to Edward Sellers for a great wine tasting experience!
http://www.edwardsellers.com/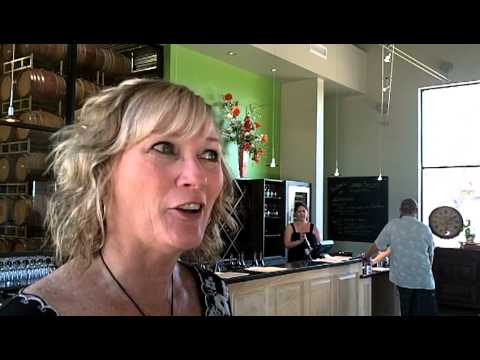 Hey, like this post? Why not share it!?
Tweet