One of our favorite events each year is the Winemaker's Cookoff! The event is put on by our local Rotary Club and the proceeds go towards scholarships for local High School kids…which we think is a really important way to support our Community. The event goes like this: the wineries show up with their crew, and the winemaker has to cook something on the grill to pair with their wine.  What it means for us is that we get to go from booth to booth sampling tasty food with excellent wines while listening to live music and chatting with friends.  What it means for the wineries is a ton of work, and the hope of winning one of the coveted prizes and bragging rights for the year. Many of the wineries have a theme for their booth…like the pirates and wenches at the Arroyo Robles booth (they won the people's choice award) or an actual rock 'n roll party at Rock'n R winery, including people dancing on the tables!
So we caught up with Rob Sharp from Sharp's Hill Vineyard and he told us little bit about his wines, his cookoff menu, and his bribe for votes! Check this out: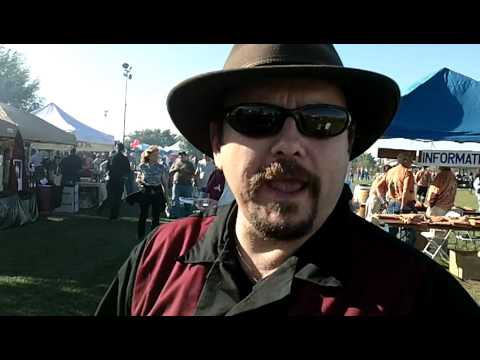 Hey, like this post? Why not share it!?
Tweet