Per Cazo means, "By Chance" in Italian…well, that's how Dave and Lynne Teckman go into the wine business, by chance!  They're a small winery, about 700-1000 cases/year, and they're dedicated to making quality wines, not quantity.  You'll find mostly Rhone varietals at Per Cazo, and that's because they're into their red wines.  The one white wine that they produce is a blend of Grenache Blanc, Roussanne and Viognier, and they call it "a white wine for red wine drinkers".  As you probably know, we're big fans of white wine, especially the Rhones, so we had absolutely no problem trying that white!  Now, before we go too much further into the wines, let's just talk about the scene; you're at the Teckman's house when you're tasting their wines.  And not just at their house, you're sitting on their back deck next to the pool, surrounded by oak trees and alongside a little creek, AND sipping their wines, each paired with a dab of cheese.  Not a bad way to get introduced to their list.  Moving into the reds, be sure to try the "ZinG", that's a Zinfandel/Grenache blend that's bright and sassy and will leave you asking why more winemakers don't put those two wines together.  You'll end with a taste of their "Confluent", which is a blend of Petit Verdot, Cabernet Sauvignon, and Cabernet Franc, and it's tasty!  Don't forget the "GSM" in the middle that embodies all of what Paso Robles really is…the next up and coming Rhone producing area.
http://www.percazocellars.com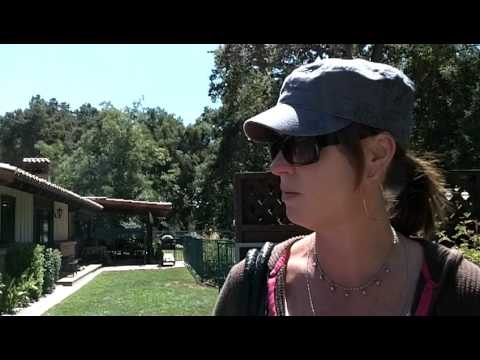 Hey, like this post? Why not share it!?
Tweet