Just about 4 miles West of Paso Robles, in the Santa Lucia Mountains lies the Nadeau Family Vineyards proper.  This is definitely the small family winery story – husband and wife do it all…they farm their grapes, crush them and make the wines, all right on their property.  They specialize in those big Zinfandels and luscious Rhones that have helped put Paso Robles on the wine map, and they do a great job at it.  They source some of their grapes from growers that they individually select, depending on quality and quantity, and this allows them to provide a diverse group of wines for you to taste.  While tasting in their rustic tasting room, which happens to be right where they blend, test, and do all that wine science that winemakers do, we got to try a Viognier, a Pinot Noir, some Petite Sirah, Mourvedre, and some great Zinfandels!  Head on out there and meet the Nadeaus, taste some great and unique wine, and admire their impressive collection of historical wines bottles that adorn the walls of the tasting room (1965 Charles Krug Cabernet Sauvignon, 1970 Robert Mondavi Pinot Noir, for example).
Cheers!
http://www.nadeaufamilyvintners.com/index.html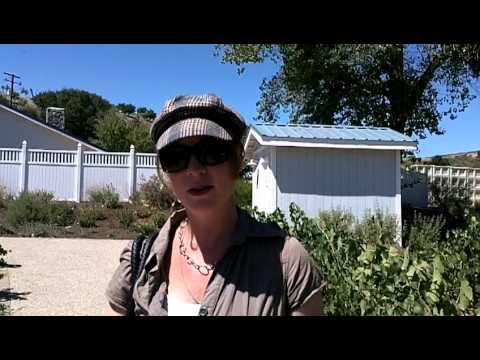 Hey, like this post? Why not share it!?
Tweet