This is another family run joint…perched in the hills just West of Paso Robles.  With beautiful views of vineyards in every direction, and a great selection of wines to taste, this is a must-stop!  The Youngs purchased the property, formerly owned by Peachy Canyon, in the early 2000′s and have been producing wines for several vintages now.  The list was broad; starting with a white Rhone blend then moving through things like Zinfandel, red Rhone blends, Malbec, Cabernet Sauvignon, Syrah, and Grenache.  Owner and winemaker, David Young will guide you through the list while he tells you about their story.  Oh, and be sure to say hello to the winery crew – a couple of dogs and some confident cats that think they're dogs!
http://www.minassianyoung.com/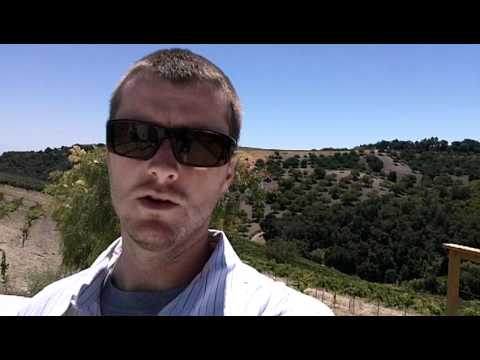 Hey, like this post? Why not share it!?
Tweet