It's Winemaker Wednesday at Vinoteca Wine Bar in downtown Paso Robles and we were there to taste through the flight brought on by J&J Cellars!  Each week, Vinoteca hosts a Winemaker and their chosen flight of 3-4 wines to pour and we were excited to see that J&J was featured this week.  They started the flight with a Tempranillo Rose, which had fresh strawberry and melon aromas and a lightly sweet taste.  Chef Jeff paired this with a goat cheese and brie tart topped with a wee bit of strawberries and fresh mint.  Then we moved on to their Tempranillo that was full of black licorice and pepper, and the right amount of tannins.  The Tempranillo got put along side a pork loin and sweet potato hash that had tons of flavor and just enough pepper to hang out with the pepper in the wine.  Next up was the Petite Sirah, which had nice berry and spice aromas and flavors.  Throw a braised beef short rib over cannellini and white bean puree, and you've got a match made in wine heaven.  We also got to taste J&J's Blanc de Noir Sparkling which is always a treat!  And, if you're like us and into ports at all, look for their Tempranillo port coming out early next year…it's fortified with a brandy that they make from their Cabernet Sauvignon grapes!  Good stuff!
Vinoteca Wine Bar and J&J Cellars, the perfect pairing for an evening by the park in downtown Paso Robles…life is good!!!
http://www.jjcellars.com/
http://vinotecawinebar.com/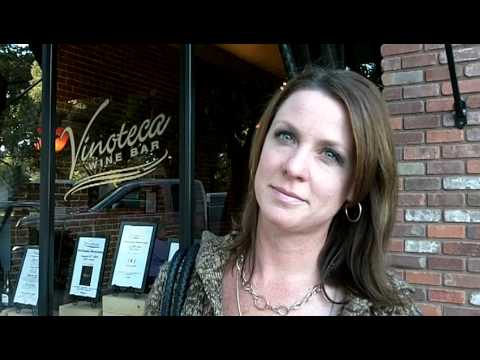 Hey, like this post? Why not share it!?
Tweet