We teamed up with "I Walk the Vine" to bring you a chance to win one of their very stylish T-shirts.  All you had to do was send in 3 songs that have the word "wine" in them.  We got some great entries…and we have a WINNER!!!  Jenn Chavez is the lucky girl!
Check out the great stuff on www.iwalkthevine.com to see what we're talking about.
Here's the live drawing: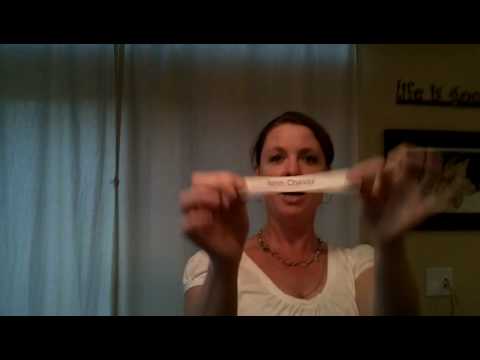 Here's the official "HnA Wino" play list…we had a lot of duplicates, but there's a great spread here!
The Wine Song by The Cat Empire
Old Red Wine by The Who
Alligator Wine by Screamin' Jay Hawkins
Summer Wine by Nancy Sinatra & Lee Hazlewood
Yesterday's Wine by Willie Nelson
Pass the Wine by Rolling Stones
The Days of Wine and Roses by Andy Williams
Kisses Sweeter Than Wine by Jimmy Rogers
Wine, Women an' Song by Whitesnake
Bottle of Wine by The Fireballs
Red, Red Wine by UB40
Please Dont Sell My Daddy No More Wine by The Greenwoods
Two More Bottles of Wine by EmmyLou Harris
Red Red Wine by Neil Diamond/UB40
Strawberry Wine by Denna Carter
Me and My Wine by Def Leppard
Tin Cup Chalice by Jimmy Buffett
Watermelon Crawl by Tracy Byrd
Joy to the World by Three Dog Night
Best of My Love by the Eagles
Half a Mile Away by Billy Joel
Two More Bottles of Wine by Delbert McClinton
Wine Me Up by Faran Young
Drinking Wine Spodie Odie by Champion Jack Dupree
Dust on the Bottle by David Lee Murphy
Incense and Peppermints by Strawberry Alarm Clock
Elvira by the Oak Ridge Boys
Blood Red Wine by the Rolling Stones
Elderberry Wine by Elton John
God of Wine by Third Eye Blind
Strawberry Wine by the Dixie Chicks
Spill the Wine by War
Kisses Sweeter Than Wine by Jimmie Rodgers
Never Tear Us Apart by INXS
When I'm 64 by The Beatles
What ever it is by Zac Brown Band
Red Wine & Whisky by Katrina & the Waves
Wine Stained Lips by Catch 22
The Wino and I Know by Jimmy Buffett
Hey, like this post? Why not share it!?
Tweet