What better place to sit with a plastic glass of wine and people-watch than the Mid-State Fair?  That's where we were, sitting in the Wine Corral, relaxing and checking out the scene.  They call this the "Biggest Little Fair Anywhere", and I think we'd have to agree.  While the population of Paso Robles is right around 30,000 this Fair draws in big entertainment acts like Aerosmith, Toby Keith, and Offspring.  It runs for almost 2 weeks and brings people from all over the state for things like chocolate covered bacon, deep fried snickers and rides like the Hammer and Tilt-a-Whirl.  One of the things we like about the Fair is that they have definitely recognized the importance of the wine industry in the area and have 2 different large venues where you can get a huge assortment of local wines.
http://www.midstatefair.com/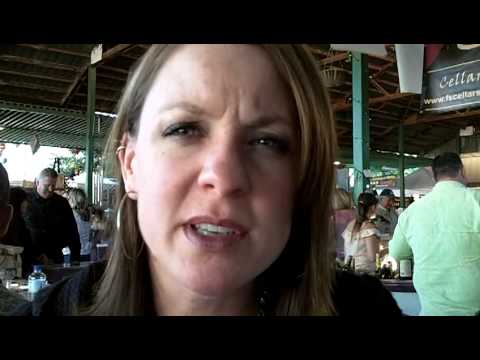 Hey, like this post? Why not share it!?
Tweet