Right behind Lone Madrone's tasting room, just off the 46 West, is the new location for the North County Ken Volk tasting room.  Ken is the guy that started Wild Horse in Paso Robles, then moved down to Santa Maria wine country to establish his namesake label.  Well, now he's back!  In fact, right back in the same location that he started Wild Horse in!  It all comes full circle.  Ken makes great wines, a huge variety of different wines, ranging from fruity whites to bold reds and everywhere in between.  We guarantee you that you'll get to try something you've never tried before when you walk in to the KV tasting room!  We got to talk with Azurae, the tasting room manager…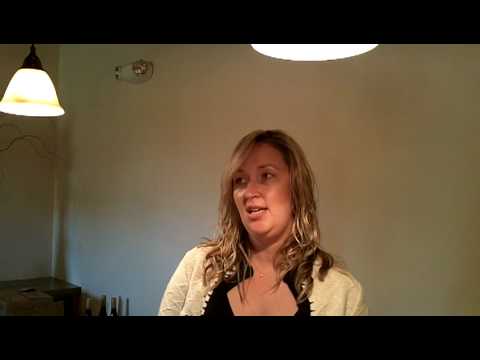 Note:  We stopped at the Santa Maria tasting room in an effort to do a combo post…but didn't have the best experience there.  They were really busy and it was difficult to get up to the counter for a taste…you know how sometimes people just hang out at the bar even though there are 3 deep waiting for a taste behind them?  Yeah, that's what happened.  We wanted to throw a thought out there; we're all out there tasting to have fun and enjoy the wine, the people and the atmosphere.  To those pouring:  be aware of who's at the bar and who's waiting and help all of us because we just want to taste the wine!  As Hoot 'n Annie wine people, we say give them a friendly nudge, a big genuine smile, and bust on up to the bar!!!  Cheers!!!
Hey, like this post? Why not share it!?
Tweet