Life is good…especially when you have a glass of Roussanne, a cigar, some appetizers and you're sitting on the patio at Cass whiling your afternoon away!  http://www.casswines.com/cass/index.jsp.  Cass is out Linne Rd, maybe 8 miles East of Paso Robles, and definitely worth the trip!  They specialize in Rhone wines, and do some Bordeaux varietals as well…and their wines are all 100% estate grown.  We tasted through the list, which included a Viognier, an amazing Roussanne, a Rose that smelled like strawberries and cream (refreshing), a Grenache, a Syrah, and a Petite Sirah.  They've got some interesting red blends that they do, but sell out of often.
The patio in front of the winery is the perfect place to sit and do your tasting along with their Chef's food pairing for the day from Cafe Cass, or pack a picnic and just enjoy the fact that you're surrounded by the vineyards, and relax!  Cass does some really cool events, so keep your eyes out!!!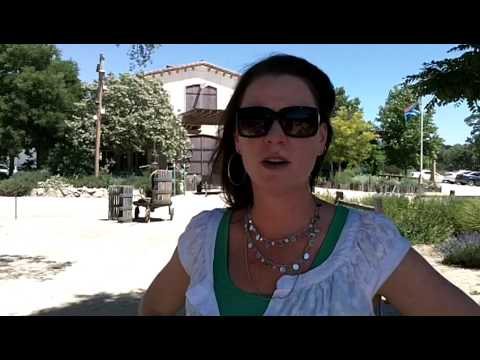 (Sorry about the wind…)
Hey, like this post? Why not share it!?
Tweet