We're into a new and remarkable series here at Hoot 'n Annie; it's the Cleavage Creek series.  http://cleavagecreek.com/.  There's quite a story here…Budge and Arlene Brown were married for 48 years when she lost her 7 year battle to breast cancer in 2005.  Budge went through his cycle of emotions and grieving, but came out on the other end with a cause, a winery!  A farmer for most of his life, he was familiar enough with the land to raise grapes and produce wine that would ultimately be sold in honor of his wife and her battle as well as to help those still fighting against breast cancer.  What a noble and beautiful cause…and what motivation and dedication!
Each wine has a unique label, that of a survivor and her story…and that's not all!  10% of Cleavage Creek's gross sales goes toward cutting-edge breast cancer research and awareness.  These are the kind of people and causes that will get us where we need to be:  in the winning circle against devastating things like breast cancer!  We absolutely commend and take our hats off to both Budge, and his wife Arlene, for fighting the demons and giving what they each could back to each of us.  CHEERS to you, Arlene and Budge.  CHEERS to Cleavage Creek, for all you do for the rest of us.  Oh, and by the way, they make really nice wine!!!  Our purpose here isn't to push certain wines, but to give you our experience.  Our experience with Cleavage Creek is a wonderful and positive one, in every sense.  To get another perspective on Cleavage Creek, be sure to check out the Gary Vaynerchuk interview with Budge right here – very moving – http://bit.ly/bAtPTu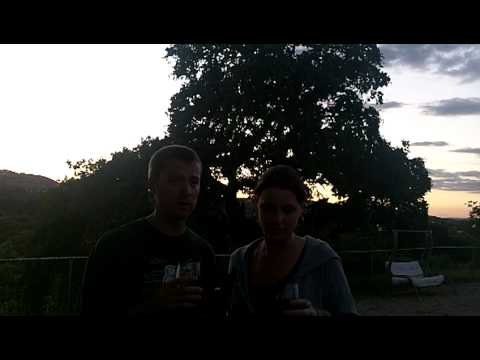 Hey, like this post? Why not share it!?
Tweet