This post is dedicated to Olive Browne, Matt's paternal Grandmother, 1922 – 2010.
As we filmed this on Thursday, May 27, at 5:30 pm, we had no idea that Olive had lost her battle with cancer at 5:00 pm.  It's so funny how life works; we enjoyed a glass of Cleavage Creek's 2007 Reserve Chardonnay and talked about what a great thing Budge Brown is doing with his winery for Breast Cancer Research.  We also talked about how life is short, life is wonderful, it can be difficult, but it's always what you make it.  We talked about all of these things while hundreds of miles away, they said goodbye to Grandma Browne.  Olive will be missed, but she enjoyed a great and a long life, and we want to honor and celebrate that.
On to the wine…we both really enjoyed this Chardonnay; creamy, floral, citrus and lightly oaky, it was great!  So, Cleavage Creek is doing a lot of great things!  They're donating 10% of their gross sales to cutting edge beast cancer research AND they're making good wine!  They also feature and support breast cancer survivors on each label…honoring their fight and their victory.  Our glasses are raised to Budge, to the survivors, and to Olive, CHEERS!!!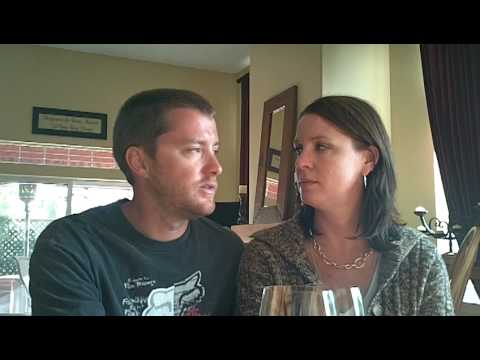 Hey, like this post? Why not share it!?
Tweet