Our friends at Dancing Stallion have been making wine for a while, but they've kept it very small production and their wine sales have been mostly through word of mouth and their website.  http://dancingstallion.com/.  Well, we got a hold of a bottle of their 2006 Cabernet Sauvignon from Paso Robles.  Oh, man!  This was fun!!!  We got all kinds of unique and wonderful aromas and flavors coming out of this wine!  We started with a little splash in the glass and swirled and sniffed, swirled some more and sniffed some more.  Earth, spices (Hoot said spices from a different land), some oak and some fruit.  The flavors were really interesting and developed over time into more spice, some vanilla and more fruit all with a healthy dose of tannins.
Here's an experiment that we did with this wine because there was so much going on and things were changing every time we tried it; you do your standard swirl, sniff, taste.  Now, close your eyes and sniff, then sniff again, with eyes still closed, taste, then taste again.  It may sound strange, and you might even look strange while you're doing it, but you'll get an out-of-this world take on the wine!  Grab a bottle and enjoy!!!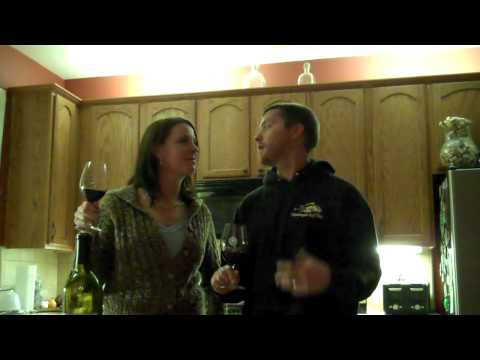 Hey, like this post? Why not share it!?
Tweet