Venturing out to Whalebone Winery turned out to be a really good idea! http://www.whalebonevineyard.com/.  For starters, they're in an absolutely beautiful location up on a hill overlooking vineyards and the rolling green hills of Paso wine country.  The name comes from the actual whale bones that they found in the calcareous earth as they were planting their vineyards.  Cool, huh?
They're an all red winery, doing Cabernet Sauvignon, Syrah, Zinfandel, and their infamous "Bob Wine", which is a blend of the previous mentions and a splash of Petite Verdot.  We liked everything we tasted, and enjoyed talking with the crew behind the counter.  The winery is run by the Simpson family, and they've kept it a pretty small family affiar.  Bob was out BBQ'ing the day we were there and we got to taste a little of his tri tip, which just happened to go really well with their wines!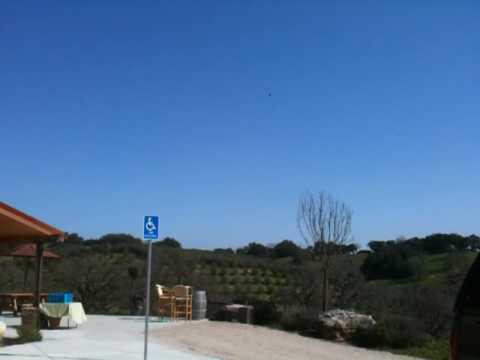 Hey, like this post? Why not share it!?
Tweet