Another Monday…it's that day of the week when you realize the magnitude of what's to come…or what's not to come very soon – Friday.  Hmmph.  The sort of painful transition from enjoying your weekend with friends and family to back at work!  Not that work is bad, don't get me wrong, it's just a rough jolt sometimes.  Anyway, all that said…what better way to smooth it all out than to open a bottle of wine and smell random kitchen items to see what qualities are in that glass?  That's exactly what we thought!  We opened a bottle of 2008 Kinero Cellars Rustler, a Roussane from the James Berry Vineyard, near Templeton – www.kinerocellars.com.  The winemaker, Anthony Yount, is a friend of a friend…another winemaker, and they've teamed up to make other wines as well.  Good stuff!
We love us some white wine…especially a good Rhone White!  Well, that's just what this is, a good Roussanne!  If you're not familiar with Roussanne, it's a nice full, yet gentle (does that make sense?) white that has some minerality and fruit and happens to age well, if you have patience…which we don't usually.  So here goes…Kinero Cellars Roussanne!  Cheers!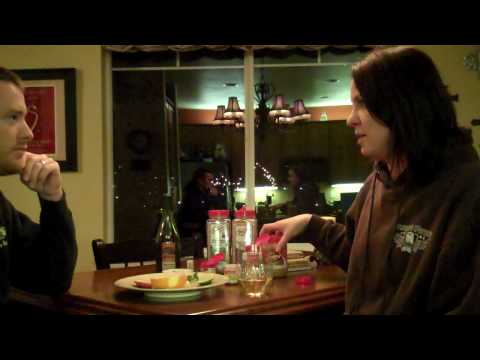 Hey, like this post? Why not share it!?
Tweet