Our next stop on our wine tasting adventure was Bianchi Winery and Tasting Room.  http://www.bianchiwine.com/.  This is an absolutely beautiful setting, with a pond and awesome views.  Bianchi has a great list to choose form, both reds and whites and even some late harvest wines, and a sparkling.  One of our favorite things about this winery is the great variety that you get to choose from.  In true form, we bought some chardonnay but also really loved the Petite Syrah and the Zinfandel.  The tasting room is very modern, yet comfortable with a lot of neat accessories and gift stuff you can browse through.
Here we go on a very windy day…don't mind the bad hair!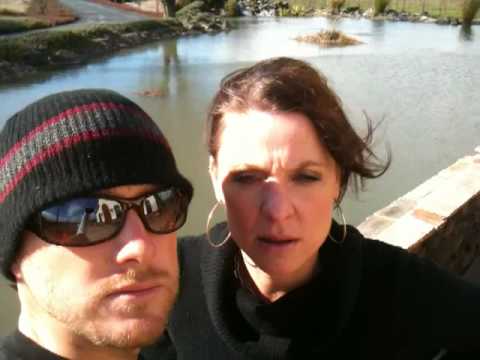 Hey, like this post? Why not share it!?
Tweet